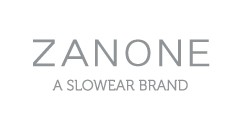 A truly cutting-edge knitwear brand, able to get the most out of precious rare materials with innovative techniques and a clean, linear design. Merino wool, geelong, yak, and even cashmere, silk  are field made of top-quality raw materials that Zanone tests out, working on the threads and dyes to make garments with a unique touch and contemporary character.
Bennys Boutique shows the most esclusive items of Zanone knitwear. In the shop there is also Incottex, a brand belonging at Slowear Group and skilled in sartorial pants.
No products for this manufacturer.